Property Tax Payment Due TODAY!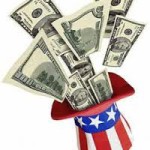 Property Taxes are Due on Tuesday 4/10/18 – That's TODAY!  Make your property tax payment online using the payment links below for Los Angeles and Ventura Counties.
Your Second Installment Property Tax Payment was due on February 1st and will be DELINQUENT if it is not paid by 4/10/2018 – TODAY!
Tired of Paying Property Tax?
Time to Sell Your House! –
Find out what your house is worth:  Click Here
Let Me Help You Find Your new home:  Click Here
You may pay on-line using a credit card or by having the payment taken directly from your checking account.
At Bregman Properties, whether you are buying OR selling, we will do whatever is necessary to make your real estate transaction a success!
Bregman Properties is your neighborhood specialist.  We are available to answer your questions, to provide advice and to negotiate your real estate transaction with your best interest as our primary focus.  We are always ready to provide you with outstanding representation for all of your real estate related needs.  "Experience the Difference"