Tips to Sell Your House Fast for Top Dollar!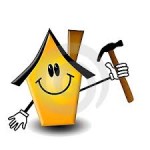 The Summer House Selling Season is Coming! This Friday is the first day of spring. The busy summer selling season is almost here. If you are thinking about selling your house, now is the time to start getting your house ready to show its best!
Get Your House in Shape: There are several things that you can do to spruce your house up and make it as appealing as possible to prospective buyers. Whether you are thinking about selling your house, or not, the article below has ten simple things that you can do to make your house stand out.
2015 Update: The real estate market is off to an early summer season start this year! Now, today, is not too early to list your house if you plan on selling your house this year!
I can help you prepare your house for sale. Click Here to schedule an in home evaluation.
10 Incredibly Easy Things You Can Do to Make Your Home Sell Faster
By Jay Jenkins – The Motley Fool
Are you trying to sell your home? Are the offers coming in slower, or lower, than you expected?
Before you drop your price, make sure you've done these 10 easy things that can add a little shine to your property. Ten little things can add up to have a big affect on your home. (Better yet, Click Here and ask me to come evaluate your house BEFORE you list it! – TB)
1. Hire a cleaning service
No one wants to move into a dirty house. Spend the $250 to have a professional crew come in and clean it top to bottom. The difference can be dramatic.
2. De-clutter everything
Is your closet overflowing? Is the garage at capacity? Kid's bedroom chock-full of toys and clothes? Dishes sitting in the sink? Pick them up, put them away. Use your attic or a storage unit. Clutter is stressful, and you don't want buyers to see your home as stressful. (BETTER YET! You are moving anyway, right? Have a storage POD delivered to your house, fill it with some of your clutter and have it delivered to your new house! – TB)
3. Eliminate any odors
Your house smells fine to you. But you live there 24/7. Light some candles. Spray down Fido's bed with odor remover. Clean the furniture and carpet. Make your home appeal to all of your buyers' senses — including their sense of smell. (I am not a fan of air fresheners or air freshener candles. Clean up the source of the stench rather than masking it with an obvious air-freshener that screams "the house stinks and I am trying to hide it!" – TB)
4. Polish or replace the fixtures
Doorknobs, cabinet handles, and drawer fixtures are easily overlooked in the cleaning process. But buyers will notice them. If they're smudged, faded, or dirty, buyers will see them as an expense to be fixed. Head them off at the pass — fix them now. (It is not that these items are a big "expense" but replacing them makes your house look well cared for. Buyers want to buy a house that has been taken care of. – TB)
5. Install higher wattage, energy efficient light bulbs
Today's home buyer will appreciate your proactive, environmentally friendly move to install energy efficient bulbs. They'll see you (and your home) as eco-friendly. The added light will also make your home appear happier, and more appealing. Go ahead and pull back the curtains, too. Natural light is always the best light. (Whenever your house is shown to a prospective buyer EVERY LIGHT IN THE HOUSE should be on and the window blinds should be open. The more light the better! – TB)
6. Have a lawn maintenance crew clean the yard
There is no need for fancy landscaping or overly manicured bushes. But a pro lawn crew will rake the leaves, trim the bushes, cut the grass, edge the sidewalk, clean the gutters, and generally make your yard look amazing in one afternoon. Don't underestimate the importance of curb appeal. (Also, a flat of inexpensive and easy to plant flowers from your local home center will add a splash of color and additional curb appeal. – TB)
7. Buy a new mailbox
Speaking of curb appeal, your mailbox is likely the very first thing a prospective buyer sees when approaching your home. For most homes, it's literally standing front and center at the front of your yard. Don't let an eye-sore of a mailbox ruin a first impression.
8. Buy a new doormat
To further enhance your home's first impression, make sure you have a new doormat greeting potential home buyers as they enter your home. And while you're at it, buy a few attractive flowers to keep in pots by the door as well. Your home should be inviting, happy, and feel fresh.
9. Wash your windows — inside AND out
Clean windows let in more natural light. Clean windows are also devoid of spider webs, dust, grime, and other generally gross things that make your home look unappealing. Break out the window cleaner and simultaneously improve the appeal of your homes interior and exterior. (See number five above. – TB)
10. Have your real estate agent take new pictures for the website
You've spruced up your house from head to toe. Make sure buyers sitting at home on their laptops know it. You can be sure any prospective buyer has checked out your home online before they visit in person. Know this, and make sure the website puts your home in the absolute best light possible. (Your real estate agent should work with you to make sure your house shows its best BEFORE it is listed! – TB)